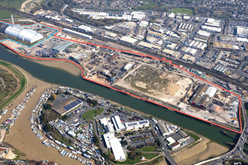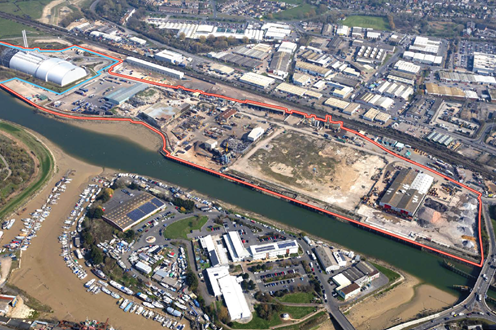 Glenstone acquire South Coast industrial open storage facility for £9.9 million.
---
Posted on July 11, 2019
---
Glenstone Property plc announces that it has successfully acquired a multi user, open storage facility in Newhaven for £9.9 million, providing a Net Initial Yield of 7.25%.
The asset totals 26.37 acres of open storage land and is currently fully let to 12 tenants, providing a weighted term certain of 7.7 years to break and 11.2 years to lease expires with 50% of the income benefitting from fixed increases.
The site is strategically located within Newhaven's Enterprise Zone, which was awarded to the town in 2017, acting as a catalyst for positive commercial growth on the site and driving growth of the local economy.
The acquisition forms part of Glenstone's wider strategy of diversifying into growth sectors, such as industrial, in key strategic locations across the UK.
Ben Green, Group Property Director at Glenstone, comments: "This is an exciting and key holding for the Group, with several asset management opportunities in the medium term.  Demand for South East storage land remains keenly sought after."
Patrick Windle, Partner at M1 Agency, comments 'The investment provides a multi-faceted return strategy through both; asset management of open storage or re-development. Furthermore, the investment provides an attractive, consistent running yield, due to fixed uplifts and reversionary nature, in a very constrained market'
Glenstone were advised by M1 Agency on the acquisition.