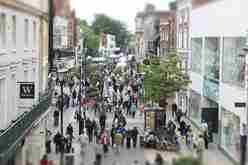 2020 Annual Report and Financial Statements
---
Posted on July 7, 2020
---
The Board of Directors are pleased to publish the Annual Report and Financial Statements for the year ended 31 March 2020.
The AGM will take place at 12 noon on Wednesday 9th September 2020 at The Lansdowne Club, Fitzmaurice Place, off Berkley Square, London, W1J 5JD.
Hard copies of the Financial Statements will be sent to shareholders in the coming weeks.